Window Replacement
Are your windows looking a little worse this year? Looking for a change? Let Lone Wolf Exteriors assist with your window replacement needs.https://www.youtube.com/watch?v=Kb0DIsP4ZYU
Why Replace Your Windows?
While replacing windows might not be at the top of your to-do list, there are plenty of reasons why it should be. New windows can bring your curb appeal back to life, improve your security, and most importantly, improve your energy efficiency resulting in lower electricity bills.
According to Energy Saver, heat lost and gained through windows is responsible for up to 30% of all residential heating and cooling energy use. If you replace your windows to improve their efficiency, that might be a problem of the past.
And then there's the aesthetics. We're proud to offer a wide range of window replacement options to suit your preferences and unique home appearance.
[ninja_form id=1]
Window Replacement Options
When the time comes to replace your windows in the Dallas-Fort Worth area, you might wonder what your options are. After all, you want your windows to suit your home's look and your unique living needs.
Mezzo windows are custom-crafted in America to be elegant, sleek, stylish, strong, and energy-efficient. Pick from a range of colors, profiles, and grid options, and enjoy peace of mind knowing all windows from Lone Wolf Exteriors come with a limited lifetime warranty.

Submit Application

We stock a wide range of window replacement options from leading brands like Mezzo from Alside, such as:
Double-hung windows
Single-hung windows
Sliding windows
Casement windows
Awning windows
Bay windows
Bow windows
Garden windows
Picture windows
Special and custom-shaped windows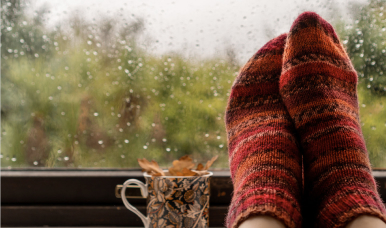 Energy Efficiency
Texas weather conditions can be unpredictable, and when it's not hot and humid, it's rainy with hurricanes and tornadoes. Finding the perfect windows can be challenging, but energy efficiency should be your primary consideration.
All Mezza windows provided and installed by Lone Wolf Exteriors are designed for energy savings year-round. We can help you choose the best frame and glass windows to suit your unique needs and climate.
Window Replacement Finance Available in Texas
Window replacement is an investment in your home's value, but not everyone wants to spend all their hard-earned money at once. Inquire about our financing options and learn more about our 12-month no-payment promotion.
Window replacement on a budget has never been easier.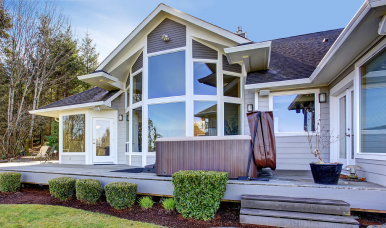 All Lone Wolf Exteriors Services
Did you know we're more than window replacement specialists? We pride ourselves on providing a wide range of exterior services, such as:
Siding
Is your siding starting to show wear and tear? Contact us today to learn more about our high-quality and maintenance free siding products, designed to resist the most extreme conditions while simultaneously enhancing your home's aesthetics.
Doors
Your door should be capable of not only welcoming you into your home but keeping it secure, maintance free, and energy efficient. Is your entry door drafty? Now might be the right time to consider a door replacement. Whether you're looking for security doors, show-stopper doors, or functional, practical doors, we have over 10,000 custom door options to help you build your dream door.
Roofing
Every home's roof is its first line of defense against the elements. Is yours up to the job? Contact us today to learn more about getting your roof replaced in North Texas.
Contact Lone Wolf Exteriors for Window Replacement in DFW Today
Have you been thinking about replacing your windows? Now might be the right time to explore your window replacement options. Contact our expert team to learn more about our range of high-quality windows for energy efficiency, aesthetics, and home security.

Contact Us

Privacy Policy