If you're looking for a statement front door or a new patio sliding door, look no further than Lone Wolf Exteriors.
Door Replacement in Texas
House doors are about more than just security. They welcome friends and family and provide access to your private sanctuary. Don't you want your door to stand out for all the right reasons?
Whether your door doesn't suit your home's style or is no longer fit for purpose, Lone Wolf Exteriors can help. We work with leading names in the industry, like Alside and ProVia, to provide you with patio sliding doors and entry doors you'll love.
We are proud to offer residential door replacement services in Texas and commercial door replacement services nationwide. Contact the expert team at Lone Wolf Exteriors today to learn more about our services.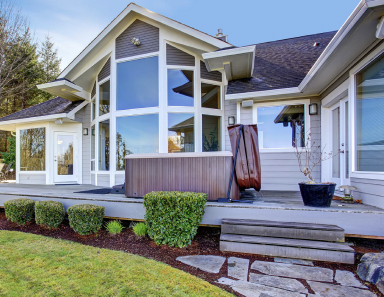 Few things are as satisfying as sliding your patio door open on a beautiful summer's day and maximizing your home's indoor-outdoor flow. We offer Alside sliding patio doors, known for their legendary quality and modern details.
All our Alside patio sliding doors with FrameWorks Color Collection exterior finishes also come with a 10-year fade-resistance warranty.
Your entry door is one of the first things guests see when they visit your home. Let it be memorable for all the right reasons. Contact Lone Wolf Exteriors to learn more about our entry door replacement options in Texas.
We're proud to work with one of the leading door manufacturers in the industry, ProVia, to provide homeowners with doors they love and can trust.
When you buy a ProVia entry door from Lone Wolf Exteriors, you can expect:
Whether you have a Cape Cod, Colonial, Craftsman, Farmhouse, Tudor, Modern, or Victorian home, you can rest assured we have a door to suit your unique home and preferences.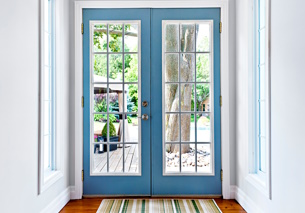 How to Know It's Time to Consider Door Replacement
Making any decisions that involve parting with your hard-earned money can be daunting, but you might like to consider door replacement sooner rather than later if your door:
If you've undertaken significant home renovations, older doors can look out of place. You might consider door replacement if you're after a more fitting solution to tie your home's look together.
We all deserve to feel safe in our own homes. Door replacement might be a worthwhile option if your home lacks the safety features you need for peace of mind, such as lock and key bolts, robust hinges, and durable materials.
Doors don't last forever, especially when they feature inferior materials and haven't been taken care of. Replace your door with something featuring high-quality, durable materials.
Many older entry doors and patio sliding doors only feature single-pane glass. As heat escapes, your heating and cooling systems aren't always able to regulate and maintain your home's temperature, resulting in skyrocketing electricity costs. Energy-efficient doors might be a game-changer in this respect.
Contact Lone Wolf Exteriors for Door Replacement in Texas
Don't leave your home's security up to chance. If your door is no longer fit for purpose or simply doesn't suit your home's style, consider door replacement today. Contact Lone Wolf Exteriors for your free door replacement consultation and to learn more about our range of exterior services.