Your roof is your property's first line of defense against the elements. Is yours up to the challenge?
Residential and Commercial Roof Replacement in Texas
Lone Wolf Exteriors is proud to be your locally owned and operated residential and commercial roof replacement business in Texas. Residential homeowners rely on us to provide high-quality roofing materials and installation services in Texas, while our commercial property owners utilize our services nationwide.
Whether you're looking for roof repairs or a complete roof replacement, you can rely on our qualified and insured team to get the job done.
The Lone Wolf Exteriors team understands how vital a sound roof is for your home or business's protection. That's why we only work with high-quality GAF-certified asphalt shingles. Asphalt shingles are the most popular option in the United States for their straightforward installation, affordability, and robustness.
Talk to the expert roofing team at Lone Wolf Exteriors about our GAF-certified asphalt shingle options, such as:
We stock a wide range of GAF-certified shingles in various styles, colors, and impact ratings to suit your unique needs and aesthetic preferences. Contact us today to learn more about your roof replacement options and other Lone Wolf Exterior services.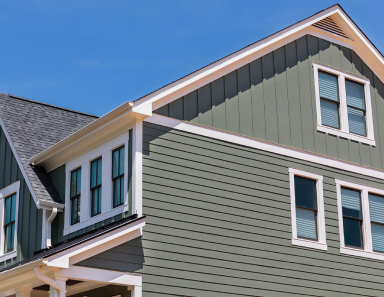 Why Choose GAF Shingle Roofing?
A roof is a significant investment, and it's only natural to explore your options. Our customers love GAF shingles for their superior protection against the elements.
Timberline® Shingles from GAF come equipped with LayerLock technology. When combined with GAD accessories, Timberline® Shingles boast superior wind speed protection.
Many GAF shingle products boast superior flexibility, allowing them to achieve the UL's highest impact resistance rating. As a result, your shingles can have a fighting chance against hail in hail-prone areas.
Thanks to the highly reflective surface of Timberline® CS Shingles, many home and business owners experience cooling cost savings.
Are you worried about blue-green algae stains? Our GAF StainGuard Plus® Timberline HDZ® Shingles boast GAF time release algae fighting technology and a 25-year Stainguard Plus® algae protection limited warranty.
How to Choose the Right Roof For Your Needs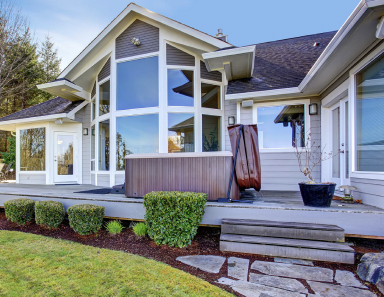 You might know that many high-quality roofing materials are available and plenty of qualified installers to install them, but that doesn't make the decision-making process any easier. Make your purchasing decision based on:
Our GAF shingles are designed to suit various climates and weather patterns and are available at every price point.
When Should You Replace Your Roof?
Roof replacement is a significant decision to make, and you might be unsure about the best time to make that decision. Lone Wolf Exteriors recommends considering roof replacement when you can relate to any of these situations.
Roofing materials don't last forever. You might consider replacing your roof if the materials are past their recommended lifespan. All roofing materials are different, and GAF asphalt shingles come with warranties for wind, algae, and other environmental factors.
A sagging roof is a sign that a roof has a structural issue. Typically, replacing the roof and decking boards is the only way to rectify such an issue.
The Roof Is Missing Shingles
If your roof is missing shingles, roof repair or replacement might be an option you consider. The more shingles that are missing, the more your home is exposed to the elements.
Wind, rain, snow, hail, and sun, can all take their toll on roofing materials. If you have element-related issues like bare spots, extensive moss and algae, and shrinking or curling shingles, replacement might be a worthwhile option.
Contact Lone Wolf Exteriors for Roof Replacement in Texas Today
Whether you require roof repairs or replacement in Texas, Lone Wolf Exteriors is the team to call. Contact us today for your free consultation and to learn more about the range of exterior services.