Siding
Give your home or business personality and protection with leading siding products and expert installation from Lone Wolf Exteriors.
Siding Installation in Texas
Exterior siding products don't last forever, and there will likely come a time when your home or business is in dire need of a facelift. When that time comes, look no further than Lone Wolf Exteriors, servicing residential homeowners in Texas and commercial business owners nationwide.
The licensed and insured team at Lone Wolf Exteriors is proud to offer high-quality siding products, professional service, and a beautiful finish you can trust. We stand by our products and workmanship and can't wait for you to enjoy our long-lasting, low-maintenance siding products for years to come.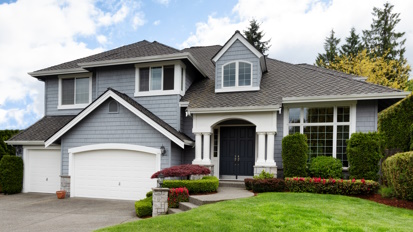 When customers are looking for new siding for their home or business, they're looking for five things:
Affordability
Quality
Durability
Low-maintenance
Aesthetics
Our Prodigy Next Generation Insulated Siding ticks all those boxes – and more. We've aligned with leading siding manufacturers like Prodigy to ensure all our customers have their siding needs met.
Advanced Features
We believe in our siding products for their presentation and protection. However, they also have a number of advanced features for our customers to enjoy, such as:
All-weather protection
Energy gap protection
Secure interlocking panel design
Low-maintenance
Hand-installed boards
Extended-length panels with fewer seams
Structurally independent wall system
Wood-looking panels for a timeless design
And more
Don't put up with lengthy delays when you don't have to. We provide fast and easy estimates on a customized solution for your desired project. The earlier you learn how much your project is expected to cost, the earlier you can get started.
Why spend more on your electricity bill than you need to? Our Prodigy siding boasts not only exceptional heat flow resistance but also superior thermal insulation courtesy of its 1.5-inch thickness.
Our Prodigy vinyl panels are maintenance-free. There's no need to paint, chemical clean, stain, seal, or anything else. Keep your spare time free for fun activities, not maintenance.
Our customers care about the environment – and so do we. Our cedargrain vinyl panels feature abundant resources and synthetic materials. Choose Prodigy siding, and you're not contributing to the depletion of our valuable forest ecosystems.
Why Choose Lone Wolf Exteriors For Siding Installation?
There are many siding installers in Texas and beyond, so why should you choose Lone Wolf Exteriors? Alongside being a supplier of high-quality siding products, our customers prefer us for:
Expert workmanship
Reputation
Peace of mind – we're insured and licensed!
Easy financing options – don't part with all your hard earned money at once!
Siding Finance in Texas
Siding is an important protective barrier for your home. Without it, your property can be exposed to the elements, causing a significant amount of damage. You might not have the funds to hire siding installers today, but that doesn't mean you can't benefit from high-quality siding products and installation on your preferred timeline. Inquire about our finance options* today.
We've aligned with industry-leading finance companies to give our customers the financial freedom to choose siding products that suit their needs – not their current bank balance.
* All financing is subject to credit approval and acceptance by your contractor. Terms and conditions may apply and may vary.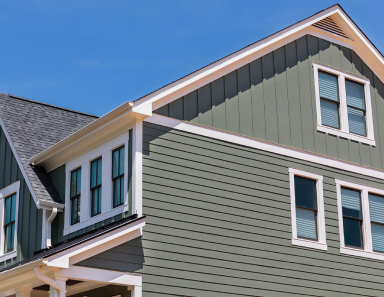 Contact Lone Wolf Exteriors for Siding Replacement in Texas
Whether your home is in desperate need of a facelift in Texas or your business needs a new lease on life anywhere in the country, Lone Wolf Exteriors is here to help. Let's talk siding. Contact us today to learn more about our wide range of siding options. We can also assist with your roof, window, and door needs. We don't just do siding, check out our other services.