Lone Wolf Exteriors is proud to be a leading provider of high-quality replacement windows custom-crafted right here in the USA.
About Replacement Windows
When you're continually facing energy loss in your home, window replacement can often be the most effective way to combat it. Windows are approximately 80% glass, seeing the need for high-performance, low-emissivity insulated glass to combat this costly problem.
Lone Wolf Exteriors work with leading window suppliers like Mezzo Windows to ensure all home and business owners can enjoy superior quality and energy efficiency year-round. Whether you're looking for double-hung windows, custom windows, sliding windows, or something else, you can rest assured we have what you need to ensure your comfort from summer to winter.
Window Replacement Options in Texas
Any home or business renovation can require much thought and planning, and windows are no different. You want to be sure that the windows you choose will suit your specific needs.
Lone Wolf Exteriors in Texas is proud to offer a wide range of options for homes of any style, including:
Double-hung windows
Sliding windows
Picture windows
Special shapes
Casement windows
Awning windows
Bay and bow windows
Garden windows
And more…
You can also choose from various design options, such as:
Patterns
Profiles
Flat grids
Contoured grids
V-grooved cut glass
Simulated divided lites
Flat casing
Brickmould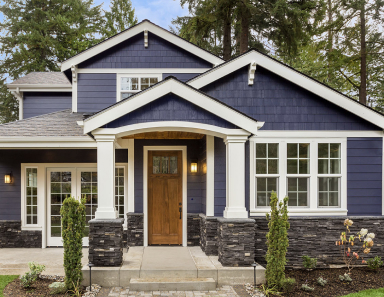 High-Performance Glass Packages
Every family and business owner aspires to achieve energy savings. After all, you save money when you save energy. All Mezzo windows through Lone Wolf Exteriors are designed to be ultra-efficient insulating glass.
We provide two high-performance insulated glass packages:
1. ClimaTech® – insulating low-E glass, argon gas, and the Intercept® Warm-Edge Spacer System
2. ClimaTech® ThermD – insulating low-E glass, argon gas, and a stainless-steel Intercept Warm-Edge Spacer System
All Mezzo windows also meet stringent ENERGY STAR requirements to combat your specific climate challenges.
Window Replacement Limited Lifetime Warranty
When you're investing your hard-earned money in upgrades to your home or business, you want peace of mind that they'll last the distance. That's what you'll get with window replacement from Lone Wolf Exteriors.
All Mezzo windows come with a limited lifetime warranty, with the option to purchase a glass breakage warranty. You can also enjoy a 10-year fade-resistance warranty on all FrameWorks Color Collection exterior finishes.
When Is It Time to Replace Your Windows?
You might know that window replacement will be required at some point during homeownership but is that time now? We recommend homeowners and business owners review their options when:
They want to enjoy better energy efficiency
The window seals have weakened or failed
You only have single-pane windows
Your windows are visibly damaged
Your windows are drafty
Your energy bills are high
Why Choose Lone Wolf Exteriors for Window Replacement in Texas?
Everybody deserves to receive five-star service when they enlist the services of a window replacement professional in Texas and further afield. Here's why our clients choose us:
We work with leading, trusted names in the industry. Our replacement windows stand the test of time and come with limited lifetime warranties for peace of mind.
Licensed and Insured Installers
All Lone Wolf Exteriors window installers have licenses and insurance for your peace of mind. We stand by our workmanship.
Money shouldn't be an obstacle to enjoying a warm and comfortable home. Talk to us about our industry-leading finance options for window replacement.
Free In-Person Consultations
Let's talk windows. One of our expert representatives will visit your home or business to learn more about your unique window replacement needs.
Contact Lone Wolf Exteriors for Window Replacement in Texas Today
Window replacement could be the key to your home or business being warmer, drier, and more comfortable for your family or customers. What are you waiting for? We provide residential services Texas-wide and commercial services nationwide. Contact us today for a FREE consultation and to learn more about our window replacement options for homes and businesses.