Who doesn't love something for free? Lone Wolf Exteriors is proud to offer free, no-obligation consultations for homeowners and business owners exploring their renovation options.
What's Involved In a Free Consultation?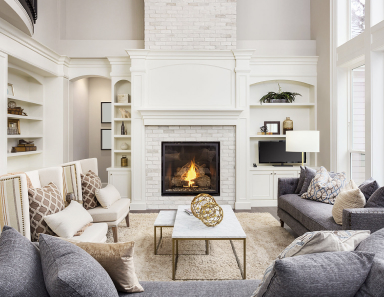 We often hear the saying, 'there's no such thing as a free lunch.' While that might be true in some businesses, the Lone Wolf Exteriors team doesn't operate that way.
We believe our customers deserve to make informed decisions when they're investing their hard-earned money in their homes or business. This is why we're more than happy to offer free consultations to our potential new customers before proceeding with a new roof, windows, doors, or siding.
So, what's truly involved in a free, no-obligation consultation?
When you contact us for a consultation, we arrange a time, day, and location to meet with you. Once we arrive at your property, we learn as much about your unique needs as possible.
During this free consultation, we might ask questions about your goals, reasons for replacing what you have, and preferences for what you'd like to take their place. We might also measure the materials you plan to replace so we can come back to you with approximate pricing.
The more information you can give us, the more we can provide you in return, and the easier it might be for you to decide what you would like to do next.
How to Request a Free Consultation?
Requesting a free consultation shouldn't be complicated, and we ensure that it's not. Follow the steps below, and it might not be long until one of our representatives arranges a time to meet with you at your home in Texas or business anywhere in the country.
Visit avx3.com
Click on the blue 'FREE CONSULTATION' tab
Fill out our form with your full name, phone number, email address, street address, city, state, and zip code
Click 'Submit' and wait for us to get in touch
Why Do You Need a Free Consultation for Exterior Services in Texas?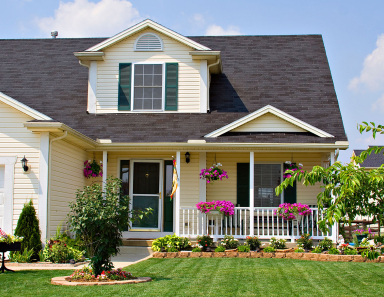 Many customers would love to be able to visit an exterior service provider's website and see exact prices for the products and services they're hoping to benefit from. However, everyone's property is different, so the costs associated with various products and services will also be different.
That's one of the primary reasons free consultations are so important. Representatives from Lone Wolf Exteriors can visit your property, learn about your needs, and provide accurate pricing that reflects the nature of your unique requirements.
Free consultations can also be convenient if you're unsure if a specific exterior services provider is right for you. With multiple businesses offering a range of similar services, you can meet with one or more than one and build a rapport with a particular business. You can then feel confident trusting them to upgrade your home or business.
You might also be more inclined to request your consultation today when you can enjoy:
The consultation service provided at no cost – free consultations really do mean free
No obligation to proceed with a purchase
Convenient process – we don't take up much of your time
Fast communication – we can provide cost estimates in a matter of days
Request Your FREE Consultation With Lone Wolf Exteriors Today
Whether you need a new roof, doors, windows, or siding, you're likely curious about what's involved in the process and what you can expect it to cost. Let us provide those answers – and more. Contact Lone Wolf Exteriors today for your free, no-obligation consultation. Phone 855-200-WOLF, fill out our online form, or email support@lwexteriors.com.
We look forward to assisting you on your property upgrade journey.