Your bank balance shouldn't be a barrier to a warm, comfortable, and protected property. Contact Lone Wolf Exteriors to learn more about our financing options.
Financing for Home Renovations
Home renovations can be a significant investment, whether you're replacing your roof, windows, doors, or siding. Not everyone has tens of thousands of dollars set aside for these necessary upgrades, even if their property is in dire need of professional repairs.
Lone Wolf Exteriors wants to see your property looking its best, so we offer financing options for our full range of services. Whether the time has come to install new windows or your roof is no longer protecting your property from the elements, we can help. Contact us today for a free consultation and to learn more about financing your next property upgrades.
About Our Finance Options
We understand how nerve-wracking it can be to obtain finance for property renovations. For your peace of mind, we align with some of the best finance companies in the industry.
Foundation Finance Company LLC in Rothschild, Wisconsin, is a dedicated home improvement financing company offering consumer financing.
You can enjoy competitive rates, a fast and easy application process, and flexible loan product offerings. We hold your hand every step of the way to help you obtain financing to get your next renovation project underway. If you have any questions about Foundation Finance Company, contact the team at Lone Wolf Exteriors.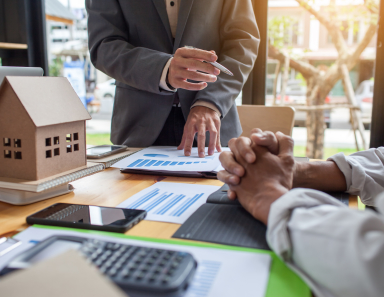 How to Obtain Financing for Renovations
Property renovations shouldn't be complicated, so our finance application process is straightforward and fast through Foundation Finance Company. You can fill out the application on our website and find out if you've been successful in a matter of days. Our loan application forms are easy to fill out, and you'll be guided through each of the steps before being able to submit your application to the finance company.
Loan information: What the loan is for, the total sales amount, your down payment amount, the entire loan amount, the loan type (closed-end or revolving), and the requested term for payment.
Personal and contact information: Who you are and how the finance company and we can contact you. You might also be required to fill out your residence type and its associated costs.
Employment: The finance company wants to learn about your employment, so you might be asked where you're employed, how long you have been working there, and how much you earn.
Other income: Do you earn any other income besides your primary employment?
Co-applicant information: If you're applying for finance jointly, include information for the other applicant.
Co-applicant income: Where does the co-applicant work, and how much do they earn?
Co-applicant other income: Does the co-applicant of the finance earn other income outside their primary job?
Review and submit: Review all provided information, and submit it to be considered for finance.
Financing Terms and Conditions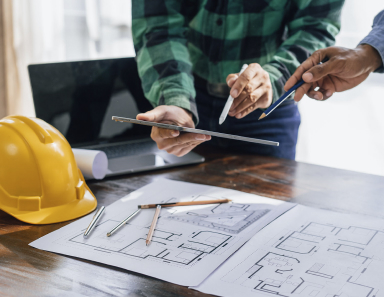 We aim to make finance for roofing, windows, doors and siding a straightforward process. However, we also prioritize transparency. This is why we make sure our customers are aware of the following information when applying for finance:
Financing is subject to credit approval and acceptance by your contractor. Terms and conditions may apply and may vary. Contact your contractor to discuss available offers and to receive appropriate terms and disclosures upon approval. *Credit review powered by Foundation Finance Company, LLC.
Why Finance Your Property Improvements?
Choosing to finance a home or business improvement can be a significant decision to make, but you might be eager to take the next step for any of the following reasons:
You want to sell your home and maximize your sales price with improvements
You don't have enough money set aside to proceed with much-needed upgrades
Costs are going up, and you want to take advantage of lower prices sooner rather than later
Your property is getting damaged by its inferior or damaged building materials
Contact Lone Wolf Exteriors for Renovation Financing Today
Your bank balance doesn't have to be a barrier to getting the property upgrades you desperately want and need. Contact Lone Wolf Exteriors today to learn more about finance options through Foundation Finance Company and to get your new renovation project underway.